Work with our digital crisis management dream team
Is your company dealing with an online crisis due to social media, media coverage, or a disgruntled individual? Does the digital crisis have the potential to damage your company's reputation? If so, you'll need an elite team of seasoned professionals on your side that are ready to expeditiously develop and implement a crisis management plan. That's where we come in. Reputation Resolutions has helped some of the world's largest companies manage a crisis from an online, PR, and legal perspective. Within 24-72 hours we can deploy strategies to mitigate the damage from an online crisis and begin the process to isolate and remove or suppress damaging content impacting your company's reputation.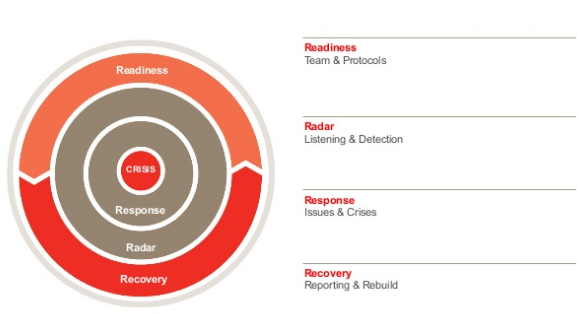 In most online crisis situations, a multitude of techniques and skill sets are required to fully manage and resolve the issue at hand. Over the years our company has hand-selected a team of only the most experienced & reliable experts in specific fields. We band together to develop and execute the most effective online crisis management services in the industry. Our specialists include:
Internet Law & Online Defamation Attorneys:
In the event you are dealing with a situation where false and defamatory content has been posted online about your business, we immediately connect you with one of our veteran online defamation attorneys to pursue legal avenues for having the content removed at its source. If the source refuses to remove the content, alternate legal strategies can be implemented to de-index (or permanently remove) the link(s) and the defamatory content from search results. If it is possible to have the content removed, our search engine specialists will begin the process to completely eliminate all traces of the content from search engine results pages.
Crisis Management PR Specialists:
In cases where an online crisis develops in the the "real world" from traditional media outlets, you will work with our crisis management PR specialists to strategically manage communications and statements to the press and public. This is imperative for reshaping the conversation and mitigating the reputation damage that has been inflicted. Furthermore, our public relations crisis specialists will work with your team to develop a long-term strategy to restore your damaged image.
Media Placement Specialists:
Within 24-48 hours, our media placement specialist can help you publish multiple articles on the world's top news sites. You will have the ability to respond to the crisis directly and/or publicize positive content to replace the negative content ranking highly in search results. Our specialists have helped clients get featured on sites like Bloomberg, The Wall Street Journal, Forbes, and many other highly visible publications. The media placement will allow your company to re-establish a positive online presence and regain trust and credibility within your client base.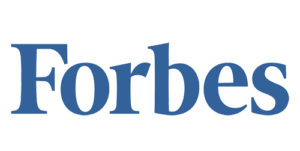 Cyber Forensic Investigators:
Oftentimes, an online crisis will originate from an anonymous post online. In these situations, it can be immensely valuable to work with a cyber forensic investigator to reveal the identity of the author of damaging content. Knowing the identity of a poster will allow you to serve them with court documents/cease and desist letters (if warranted), or allow you to petition them to remove the damaging content. A cyber investigator typically will work closely with the Internet law attorney.
Search Engine Specialists:
Our search engine specialists will help you monitor, manage, and boost positive search results. Within 24 hours of a client engagement, our search engine specialists will implement state-of-the-art search engine monitoring software to track and isolate the negative content. An online crises's negative content can spread "virally." Our specialists will keep track all mentions of your company to ensure the optimal reputation repair strategy is implemented. Additionally, the search engine specialist will work in tandem with our media placement specialist to replace negative content ranking on the first page of search results with positive information.
Social Media Crisis Management Specialists:
Many of our clients contact us looking for assistance managing a social media crisis that originated on platforms such as Facebook or Twitter. In social media crisis situations, our specialists will utilize social media listening tools to track the conversation in real time in order to develop and implement the most effective plan for putting out the "social media fire." Furthermore, social media can be your first and most important line of communication in a digital crisis situation. Properly addressing the public (which can often be inflammatory) via social platforms can have long-standing impacts, either positively or negatively, on a company's reputation. Our social media crisis management experts will ensure smart, strategic decisions are made every step of the way.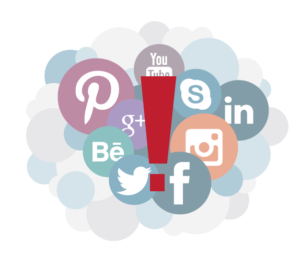 *Given the details surrounding your digital crisis, other specialists may be brought in to assist. 
Schedule A Free Consultation:
To take the first step in setting up an online reputation crisis management plan, call (855)239-5322 or fill out the form below and one of our online branding specialists will be in touch with you as soon as possible.


 *All Form Data Is SSL Encrypted and 100% confidential.