Some say that any publicity is good publicity but, even for those who thrive on controversy, that's not always the case. As an actor, your career relies on constantly being in the public eye, a fact that also leaves you at the mercy of Internet trolls and paparazzi who are always looking to dig up dirt on their victims. To build and protect your career, online reputation management (ORM) is of enormous importance.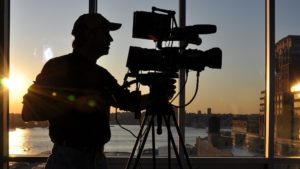 Actors and others subject to the watchful eye of the public and gossip magazines and websites need to strive hard to build up impeccable reputations, particularly early on in their careers. After all, it can sometimes only take a single negative tweet going viral to bring your career to a grinding halt. The job of an ORM agency like Reputation Resolutions is to help you fight back against such defamatory material and build an unshakable reputation.
Dealing with constant media attention, whether it's from small-scale gossip websites, major publications or social media, is easily one of the greatest challenges that any actor has to face. Everyone's hungry for provocative information, a fact that only accentuates itself the better known you become. What's more is that information (or misinformation) can go viral at incredible speed to the extent that it can quickly overtake your existing online persona.
Protect Your Online Privacy and Security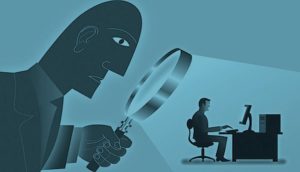 One of the biggest concerns facing actors is safeguarding their online privacy, especially when they're always in public view. We've all heard of the large-scale celebrity hacking disasters, such as the infamous iCloud photo leak back in 2014. Sadly, however, these attacks aren't going to disappear anytime soon. It's up to you to be extremely careful about what you post online, particularly on social media outlets where privacy settings are becoming more and more meaningless by the year.
Actors are effectively one-person brands but, unlike businesses composed of multiple employees, they often don't have the time and resources to build and protect their reputations all by themselves. Just as people are always talking about businesses online, they're also talking about actors, but are you listening to what they're saying? Protecting your online privacy and, consequently, your reputation, means you need to know what people are saying about you and how influential these statements are, be they reviews, social media posts or anything else.
Reputation Resolutions provides monitoring services for isolating any potentially damaging or personal information, allowing us to deal with the problem before it threatens to take over your online persona.
Build a Consistent Online Presence by Being Present
Actors base their entire careers on pretending to be someone else to the extent it's sometimes hard for fans to tell which version of them is authentic. Nonetheless, for many actors, building a brand is often more about focusing on a primarily made-up persona rather than the real individual. Consider, for example, Liam Neeson being invited by the Big Star Sandwich Company in Vancouver to eat for free and then rocking up intimidatingly demanding "Where's my free sandwich?". The event made headlines (of the positive kind) around the world.
Responding quickly to negative feedback is even more important, especially in an industry where it's often so easy to end up being the subject of controversy. Actors who find themselves facing a public outcry, even if it looks minor, need to respond hastily, but not by being overly defensive. Since social media is likely to be the single largest entity shaping your online reputation, it's important to always be present in the discussion and try to change it if things start getting out of hand. You can't afford to bury your head in the sand or, worse still, respond hotheadedly. Instead, responding in the right way, and quickly too, will help mitigate any negative feedback and, perhaps, even give you a reputation boost that you didn't have before.
Being consistently present is the number-one way to build your brand and, in doing so, build a strong reputation that's almost impervious to outside threats. For example, Vin Diesel managed to earn over 100 million Facebook followers in 2016, thanks largely to building an authentic reputation and working consistently to satisfy his fans through regular, insightful updates.
Get Started
We understand that you're a busy actor striving to build a career while being constantly on call. Your reputation is a crucial factor when it comes to future success, but you probably don't have the time nor the tools to adequately look after it. Here at Reputation Resolutions, our team of experts takes that workload off your shoulders by helping you build, protect and recover your reputation. If you want to build a name that people immediately associate with excellence, write to us today or call (855)239-5322.