Why is Online Reputation Management Important for Dentists?
Nearly 90% of millennials use online reviews to choose dental practitioners, and 72% of all patients trust online medical reviews as much as they trust referrals from friends. If you are a dentist looking to expand your market share, the Internet offers many ways to increase your practice's visibility and patient base. For better or worse, the growth of your practice will depend on what the Internet says about you. As such, it is important for dentists to actively engage in online reputation management. The best approach is to ensure that your practice is easy to find in search engines, interact with patients when they talk about you or your practice online and work to build a positive review profile. By applying the practices outlined in in this article, you will be taking the first step to building a positive, visible online reputation for your dental practice.
Improve Your Ranking on Search Engines

The idea of improving your ranking in search engines is to make your practice easy to find on the Internet. This is referred to as Local Search Optimization. Google uses context such as a searcher's location when responding to user queries. If you are searching for a dentist on your smartphone, Google determines your location and recommends the most popular dentists near you. Google does not recommend dental practitioners with bad reputations, and they are more likely to recommend companies with consistent contact information published in multiple domains across the Internet. The more domains you publish contact information on, the easier it is for Google to validate. Be sure to standardize your practice's address, name, and phone number and have it published in as many directories and websites as possible.
Manage Your Profiles
Completing your online profiles in review sites will help your profiles rank more highly in search engine results. Incorporation of background information and pictures about your specialty, practice, and staff can set you apart from competitors and further improve your ranking on search engines. At Reputation Resolutions, we suggest that you complete a profile on at least the following six websites:
Creating a strong web presence on these sites will make it much easier for new patients to find information about you online.
Monitor Your Reputation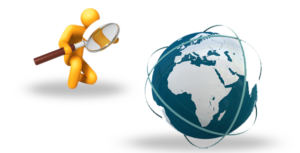 Once you ensure that you are easily accessible online, the next step is to engage your patients, or potential patients, in conversation. Online reputation management requires allowing your patients to review, comment, and post about you and your dental practice on social media, forums and review sites. Encouraging this behavior creates an excellent opportunity for you to reinforce relationships with your patients and demonstrate your commitment to their satisfaction. However, keeping up with everything on the Internet can be time-consuming. As such, Reputation Resolutions recommends setting up a monitoring system to alert you whenever your name is mentioned online. Our monitoring system can notify your team any time your practice or a specific dentist is mentioned on the Internet. Utilizing Internet monitoring software keeps you current on what is being said about your practice online so that you can always respond in a timely manner.
Respond to Reviews
It is in the best interest of your business to respond to all legitimate reviews whether they are positive or negative. Always maintain an optimistic and professional tone when responding to online reviews. Note that even constructive criticism lets you know about a customer experience. If you suspect an unethical competitor or disgruntled employee is posting false information to tarnish your reputation, talk to Reputation Resolutions about removal options before responding to reviews in question.
We at Reputation Resolutions understand dental practitioners are often preoccupied attending to patients. Our specialists in online reputation management work tirelessly to meet our clients' needs. If you are interested in increasing your web presence, attracting new patients, and creating a positive online presence, contact us or call us at (855)239-5322 to speak to our team of digital marketing professionals.