One of the most unnerving facts about doing business in the modern world is the lack of control you have over your brand. However, as a stockbroker or financial advisor, your entire business relies enormously on its reputation. These days, reputations are primarily built and maintained online. Your reputation is also one of your most valuable prospecting tools.
Financial services form part of a highly-regulated industry, a fact that is often seen as a barrier discouraging advisors and stockbrokers from leveraging the potential of digital marketing and online interactions. For this reason, some brands try to avoid some platforms, such social media, entirely, but social media is exactly where people are talking about you. You need to know what they're saying if you want to have any hope of maintaining a solid online reputation or repairing a tarnished one.
When potential clients are looking for someone they can entrust with their financial investments, they want to be absolutely sure what they're getting themselves into. If negative information about your brand appears in the search engine results, that's hardly likely to happen. You also need to think about the fact that it's much harder to get people to trust you when they've never met you. Establishing trust with people you have no prior relationship with is essential, and getting it right presents an extremely valuable prospecting opportunity.
Avoid Security & Exchange Commission Violations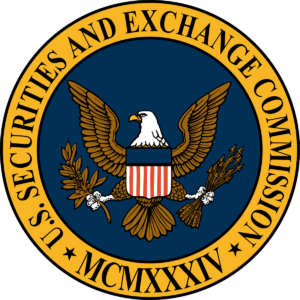 Financial advisors operating in the US are subject to the rules laid out by the SEC, an independent agency that regulates the industry to protect investors. For stockbrokers and other advisors, being linked to a SEC violation can be disastrous to the extent it can cost millions in fines and even more in lost custom.
Even a decades-old violation can come back to haunt you and, while it's almost impossible in most cases to remove such reputation-damaging content entirely, there may still be ways to recover your image. Of course, taking every necessary step to avoid such violations in the first place is crucial, but brand management should be considered an ongoing process anyway.
One of the most important rules enforced by SEC is the fact that investment advisors are not allowed to use testimonials in their advertising. However, this rule also applies in situations where it might easily be overlooked. For example, Investment News highlighted a case back in 2013 where an advisory firm was unable to counter negative feedback appearing on Yelp, one of the world's most popular business rating and review websites.
Despite the limitations laid out by regulatory bodies like the SEC, there's no doubt that social commentary, such as that seen on Yelp, is invaluable for financial service businesses. In 2014, SEC relaxed its rules pertaining to testimonials for advisors by allowing them to share reviews posted on platforms like Yelp. However, advisors are still not allowed to have any connection to these third-party websites themselves, meaning that they're not allowed to claim their profiles and thus influence feedback directly.
Build Authority with Blogging and Social Media
While regulations make it abundantly clear that advisors cannot influence reviews on third-party websites directly, you can still leverage the power of authority blogging and social media to build a strong reputation. To start with, it's important to establish active social media profiles so that they're more likely to show up in the first page of the search results, thus leaving less space for any bad stuff to appear.
Of the mainstream social platforms, LinkedIn and Twitter are among the most important for financial advisors. Facebook and Google+ are also important, if only because they have an extremely high domain authority insofar as the search engines are concerned. In addition, you'll also want to make sure you get listed on platforms that are specifically tailored towards advisors, such as the National Association for Financial Advisors, Planner Search and BrightScope.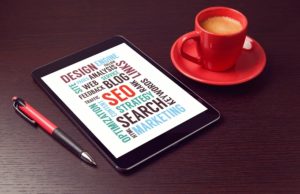 Blogging is another extremely valuable way to build authority, not least because it's a resource for content that you can maintain complete control over. A regularly updated authority blog will help your standing in the search engines while also providing your readership with value-adding content that builds trust and helps establish authority in your industry.
As a financial advisor, your primary goal concerning online reputation management should be to build authority as such that you become a recognized expert in your field. After all, no one wants to entrust their financial matters with someone who doesn't come across as a professional who knows exactly what they're doing. At the same time, you need to take extra care to combat negative feedback in a way that doesn't have you falling foul of SEC and other regulatory bodies.
Get Started
Here at Reputation Resolutions, we understand the challenges facing financial advisors when it comes to building and maintaining rock-solid online reputations while staying on the right side of the law. If you'd like to find out how we can help your business build an unshakable reputation, write to us today or call (855)239-5322.