Why Online Reputation Management?
Recent studies indicate that 84% of patients now evaluate online reviews before selecting a healthcare provider. Because deciding who to trust with your medical needs is an important and personal choice, people have relied on the recommendations of friends and family members for years. The Internet, though, is quickly growing to be the most trusted source in word-of-mouth marketing, with 88% of consumers now trusting online reviews as much as a personal recommendation from a friend or family member. Healthcare providers, doctors, and physicians therefore need online reputation management.
The Opportunity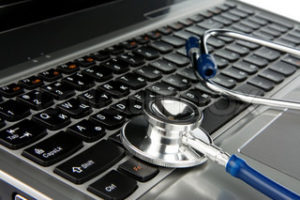 The explosive growth in online review sites represents an unprecedented opportunity for healthcare providers to build confidence and attract new patients. The Internet is a primary research tool for the majority of patients today, making it easier than ever to grow clientele. Ultimately, this means that patients can read honest accounts from former patients before making a decision. They need never speak with someone who has experience with the physician they are considering.
Reputation Resolutions has helped thousands of individuals and companies restore, build, protect, and monitor their images online. Our process is simple.
Remove False Information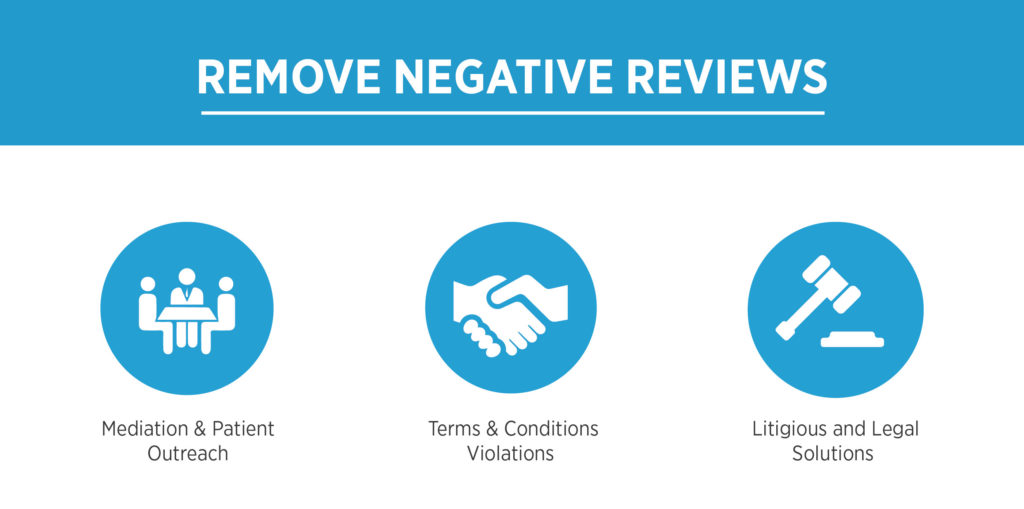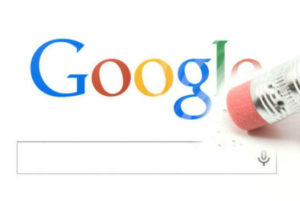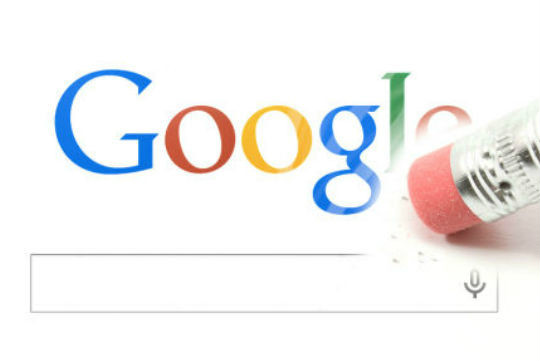 Reputation Resolutions has built a team of seasoned professionals in Digital Marketing, Internet Law, and Public Relations to help remove and repair negative, false, and defamatory information from websites. Medical review sites agree that the integrity of information published on their website is what makes them valuable to patients. It behooves no one to have inaccurate, false, or malicious information on medical review sites. For this reason, websites create detailed terms and conditions of what constitutes an appropriate post. In cases where information violates either applicable laws or the site's terms, it is usually possible to achieve complete removal of the offending review.
Build Positive Content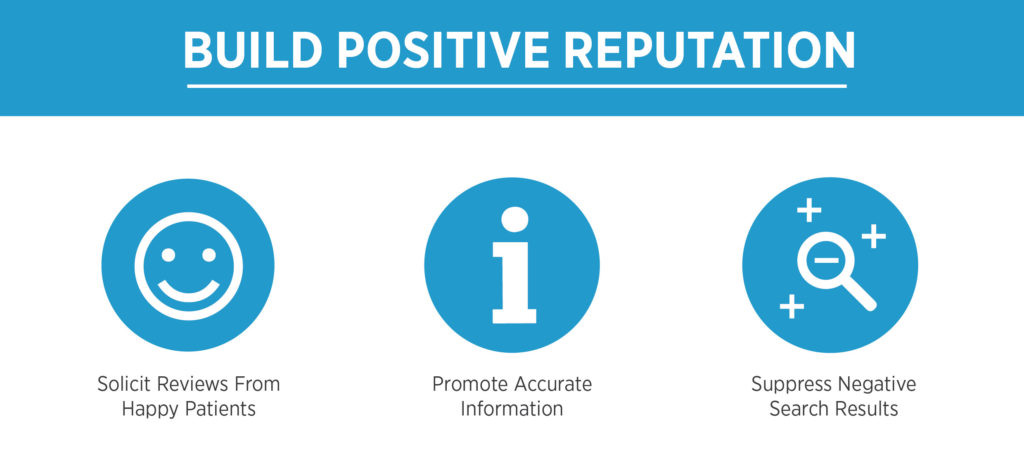 When properly leveraged, review sites can be a massive advantage for healthcare professionals. Reputation Resolutions has created its own software solutions and managed-service offerings to specifically help doctors and physicians manage their reputations online and solicit positive reviews from satisfied customers. Our strategies include the following:
Positive Review Solicitation
Patient Surveying
Profile Registration & Completion
Media Listings in Medical Journals & Blogs
Press Releases
A significant component of online reputation management for doctors and physicians is establishing and maintaining all online assets. That includes physician and practice bios, published works, review profiles, and facility social media accounts. With Reputation Resolutions, you can be sure that you are applying the best practices in digital marketing and search engine optimization for your entire portfolio of sites and profiles. Our team ensures that you never miss a review, and can even draft responses for your organization. Online reputation management for doctors and physicians is a powerful selling point for your team when correctly conducted.
Monitor & Protect

Ideally, you should always know what the Internet says about you and your organization's doctors and physicians. However, the Internet is a very noisy place, and it is challenging to organize chatter into useful information. Reputation Resolutions offers comprehensive Internet monitoring solutions to the organization through our Brand Intelligence Center, as well as the industry's leading defamation monitoring software for individuals. Our software platforms offer real-time notification every time someone mentions your brand as well as the most extensive sentiment analysis of content on review sites.
Get Started
Are you looking for a way to attract new patients and grow your healthcare organization? Reputation Resolutions is a leader in online reputation management for doctors and physicians. Our team has years of experience removing false and defamatory information from the Internet and helping individuals and companies create strong reputations online. The Better Business Bureau has awarded us an A+ rating, and we've received glowing recommendations from our past clients. Fill out the form below or call us today to learn more about how we can help build an online reputation management plan for you and your doctors and physicians.