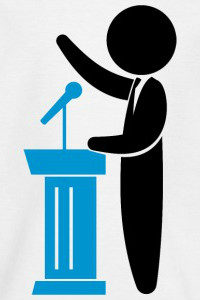 If you hold public office, or if you are considering throwing your hat into the ring, your reputation reflects how you are perceived by the public. In January 2017, a devoted user of social media obtained the keys to the White House, and political brand management will never be the same. Twitter is the new television, and anyone can be thrust onto the global stage.
A survey conducted by the Internet and American Life Project at the Pew Research Center found that 66 percent of adults who use social networking sites such as Twitter or Facebook have used social networking to promote their political interests. One-third of social media users have used it to encourage other people to take action on a social or political matter that is important to them.
Whether you're running for a local school board or president of the United States, every handshake, sneeze or baby-kissing episode has the potential to go viral. Whether you are branded a Luke Skywalker or lose the endorsements of all the local newspapers, depends on the effectiveness with which you and your campaign team manage your brand.
Prepare to Have your Reputation Attacked
Unfortunately, smear campaigns are both effective and extremely common in politics today. As the first course of action, we recommend ensuring that you purchase .com, net, and org domains for every variation of your name, and create a well-optimized website where voters can learn more about you and your policies. Depending on the office you are running for and the size of your campaign, you may also consider publishing press releases and online interviews in reputable news outlets. The primary purpose of this strategy is to occupy most of the first page of search results with the information you control because if you are running for political office, it is very likely that someone will publish something harmful about you. You may consider consulting a reputation management company to develop a response plan for any false or defamatory information that comes up during the campaign.
Keep Your Information Consistent Online
Ideally, you want to make it very easy for people to find you online because voters need to learn about your politics and personal history. So it's important to publish the geographic location where you are running for office and keep contact information consistent and up to date on multiple platforms. But there is a more subtle reason it's important. Google uses location as a context clue. If somebody types, "dogcatcher candidate in Your Town," into a search engine, you want to make sure it delivers your name in the results.
Complete Your Online Profiles
Having multiple profiles makes it easy for Google to verify your information. Putting in extra effort will help you improve your rankings. For politicians, some of the most powerful profiles are Facebook, Twitter, and LinkedIn. If you are a lawyer, make sure your profiles are complete and up to date on Avvo and FindLaw. Because of their age and trustworthiness, these sites rank highly in search results for individuals names. Whatever your profession, if there is an opportunity to post your profile on a relevant social networking platform, use it to your advantage.
Reputation Monitoring & Brand Surveillance
Nobody — not you, not your campaign staff and not your family — has the time to scour every social networking platform to filter out trolls and snarky comments. Even if you don't have a profile or presence on every social media site, voters do, and comment they will. Then there are news websites, blogs and review sites. If you have published a book and someone has an opinion about you, they may submit a book review expressing their opinions.
Internet monitoring software automatically surveils the Internet and alerts you when it finds a mention of your name. This gives you the chance to respond in a timely manner and nip any problems in the bud.
Engage With Your Followers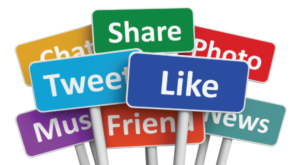 Always respond to comments on social media. Like, share, comment, reply, and retweet. This demonstrates that you are actively engaged and interested in what voters have to say. Engagement reveals those who are committed to serving, rather than just jockeying for bragging rights over numbers of friends and followers.
When responding to comments, either positive or negative, always use a positive, friendly tone. Never engage with Internet trolls, people who post inflammatory rhetoric purely for the sake of starting an argument or causing upset. If, however, you suspect that someone is posting false information in a bid to topple your election chances, think about speaking to a political brand management consultant before responding to the post.
Respond to All Posts on Social Media
Treat every voter like they're a journalist. Expect them to post something about you online, and do everything you can to make sure it is positive. If your opponent is running a negative campaign, launching repeated personal attacks on you without mentioning anything positive about their own policies and plans for when they are in office, you can turn this to your advantage. Don't take the bait; don't respond or sling back mud of your own. Stay on message. Ask the public why your opponent is throwing shade at you; don't they have anything good to say about themselves?
Tag people in your tweets, comment on their concerns, laugh at their jokes. Use your social platforms to encourage comments. You are asking for their trust to run the community, so be a part of it.
Implementation and Next Steps
At Reputation Resolutions, we understand that, as a politician, you are constantly surrounded by under public scrutiny. Our team of online reputation management specialists and digital marketing veterans has helped clients in all walks of life implement these strategies and others.
We would love to learn about your campaign and discuss how we can contribute. If you are interested in building a team to improve your visibility, building your political brand, showing your best side to journalists and attracting voters, call us today at (855) 239-5322 or contact us via this website and one of our specialists will get in touch soon to have a detailed discussion with you about your needs.