Real Estate Agents Benefit from Online Reputation Management
Real estate agents who wish to attract new clients need to engage in online reputation management. According to a recent NAR Study, 89% of buyers research real estate agents online and more than half of home buyers now find the home they want to buy on the Internet. Because more and more people are leveraging the power of the Internet to find agents and homes, it is imperative to engage in several techniques that increase the visibility of your real estate agency or individual business.
Let Search Engines Know Where You Are
With all of these people searching online for the most qualified real estate agents, it's never been more important to position your services at the top of the search engine results. Through Local Search Optimization, Google and other major sites can recognize who you are, what you offer, and where you are located. Potential clients need a local agent to help, and local SEO efforts result in higher rankings for local searches.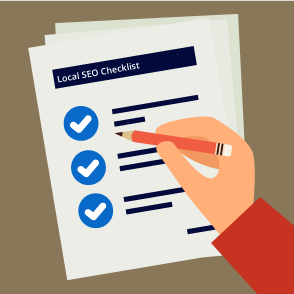 Google strives to deliver the most accurate and helpful information to the people who use their search engine. Since local searches are popular, Google has started prioritizing search results for local companies near the top of search results pages. Because accurate contact information is so important, Search Engines like Google tend to favor businesses that have consistent contact info on multiple websites. Specifically, search engines crawl the web and note the precise name, address, and phone number (NAP) data; the more search engines see the same contact info, the more certain they become. Search engines do not want to list unhelpful or inaccurate information; if they did, people might use a different search tool. For best results, your company should publish your NAP data in exactly the same way on multiple websites online.
Build Your Online Presence with Profiles
Both search engines and potential clients value information. A simple profile on various review sites only hits the tip of the iceberg when it comes to enticing the public. Provide additional transparency and disclosure to both search engines and potential clients by providing information about the office, background on all real estate agents, testimonials from buyers and sellers, information about services offered, and stats about properties you've sold previously. The following directories and social media sites should include your information.
Representing your business or agency on the above sites and others will increase your company's visibility and boost your site's ranking in major search engines.
Keep Track of What People are Saying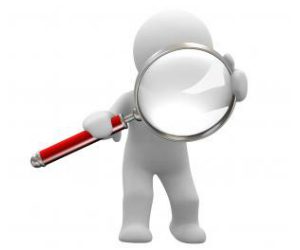 After your online presence is established and search engines are including you in local results, spend time to pay attention to consumers and getting involved. This may include online reviews, social media, forum posts, and comments on your site. Nothing boosts customer service more than interacting with the people who are interested in your real estate services.
To save time and energy, monitoring systems exist to tell you when someone posts something about you or your real estate agency. As soon as someone posts a review gives a recommendation, makes a comment, or asks a question, the online monitor automatically lets you know so you can jump in answer questions or thank the author for her review.
Interact Positively with Reviewers
Any review, whether the person has glowing praise or a complaint, should receive the same professional and positive response. Above all else, be grateful that someone took the time to review your real estate services. Few people do, even if they get exceptional service. Thank the person for the review and show appreciation for positive comments. Negative comments should also receive a gracious response. Ideally, thank the customer for their feedback, address any problems, and outline solutions that may be helpful. These best practices are a cornerstone of customer service and will impress any potential clients searching online for a real estate agent nearby.
Note: If you suspect that a disgruntled employee, unethical competitor, or personal enemy is posting false information to damage your business, then you should consider talking to an online reputation management professional about
removal options
before responding to the review in question.
Encourage Every Client to Leave Reviews
Generally speaking, it is better to receive more reviews. Having a long track record of satisfied clients is the best situation a real estate agent can ask for. In almost all cases, the majority of customers are satisfied with the services they receive. The question is: how can you get more satisfied clients review your business? Use these methods to encourage more reviews and build your online reputation.
Treat every client in the friendliest and most professional manner
Remind them that reviews help your agency
Make it easy to review by linking to feedback sites on your site, email, and business cards
Request reviews directly as part of your marketing emails or newsletter
Incentivize honest reviews, both positive and negative, with special offers
Short on Time?
The tips outlined here will help boost your real estate business higher on the local search engine results and demonstrate the value that you can bring to anyone wishing to buy or sell a home. While you may recognize the importance of online reputation management for real estate agents, you are busy showing properties, negotiating deals, meeting clients and selling houses.
Reputation Resolutions offers professional help to create an effective online presence, build a positive, long-lasting reputation, and get more searchers on your website. To get started or learn more about how we can help you attract more clients, give us a call at (855) 239-5322 or contact us via this website.