With the rise of social media and the mobile web, online reputation management has become one of the most important areas of digital marketing for restaurants and similar venues. According to the Local Consumer Review Survey last year by BrightLocal, 84% of respondents say they trusted online reviews as much as personal recommendations. Additionally, restaurant and café reviews were by far the most commonly read by consumers.
As a local business, a restaurant's reputation is becoming increasingly associated with its mobile presence. Diners are more likely than ever before to look for restaurants while they're on the move, often heading straight to rating and review websites to find the best venues around. As such, online reviews carry such enormous weight in the restaurant industry that they're often even more important than your own website.
Establish a Presence
Without an online presence, your venue will struggle enormously to get bookings. You need to build a strong presence, preferably starting with a professionally designed mobile-friendly website that makes smart use of local search engine optimization (SEO) to help increase its visibility in the search results. However, often even more important for restaurants is to claim online profiles on third-party websites.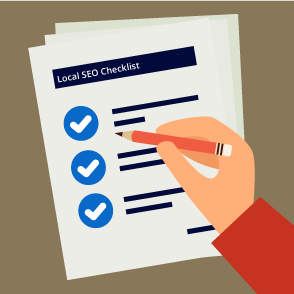 At the very least, you're going to want a page set up on Google My Business, Facebook, Yelp, Foursquare and TripAdvisor. When you claim your profiles, you'll need to ensure you provide consistent information throughout, particularly with regards to your business name, address and phone number (NAP). This step is essential for local SEO since it allows Google to determine the correct contact and location information in the search results.
As a restaurant, mobile is the platform you want to prioritize above all else. This is because, according to the Restaurant Social Media Index, two-thirds of location-based social media traffic comes from restaurants. In other words, potential customers are most likely to find out about your venue while conducting research using a tablet or smartphone.
Establishing a strong presence and, consequently, a strong reputation also requires careful brand building. For a restaurant, this may involve supporting your brand by showcasing prominent roles in your business, such as your head chef, general manager, and most experienced waiting staff. By having your more valuable employees getting actively involved in social media and fan engagement, you'll be in a far better position for building and maintaining your reputation.
Monitor and Manage Reviews
Some businesses find it unsettling that anyone can say anything they want about them online, but that's no excuse for burying your head in the sand. In fact, to build a strong reputation in the first place, you should be leveraging the power of online reviews from the outset. Fortunately, there are many opportunities that can help you turn user-generated content into a brand-building machine.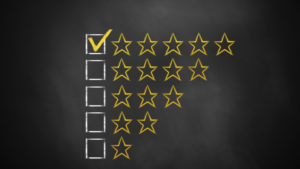 You should actively encourage your diners to leave reviews. For example, you can add a Yelp QR code to the back of your menus, allowing smartphone users to scan it to see your profile on one of the world's most popular restaurant review websites. Of course, you can also ask satisfied customers in person to leave a review and, often, they'll be happy to oblige. Furthermore, you can also proudly display your best reviews on your website.
Sometimes, you'll find yourself facing negative feedback. For example, if your daily special has diners running to the bathroom, you'll likely receive a barrage of poor ratings and reviews which, unsurprisingly, can hurt your business enormously. However, it's essential that you deal with such occurrences professionally and ethically. After all, something like food poisoning can happen in any restaurant, no matter how careful they are. Offering an immediate and appropriate response can greatly help to mitigate such a disaster – ideally, you should thank the reviewer for feedback, apologize for the incident and promise future improvement.
You're not going to get very far protecting your online reputation if you aren't actively monitoring it. By setting up automated alerts, you'll know exactly what people are saying about your venue, as well as where and when they're saying it. By using a reputation monitoring solution like the one we provide, you'll be able to keep track of how people perceive your brand online, including on restaurant booking and review websites like OpenTable, Urban Spoon, Yelp and TripAdvisor.
Get Started
While you may already recognize the importance of developing a solid online reputation, chances are you're busy doing what you do best – catering to hungry diners with insatiable appetites. Reputation Resolutions helps restaurants and other catering venues build positive and long-lasting reputations through a strong online presence. To find out how we can help you get more diners through the door, write to us today or call (855)239-5322.